Looking for ideas to animate your New Year's Eve party long after midnight? The year 2019 is coming to an end and New Year's Eve is fast approaching. Just one week after Christmas, presents and hearty meals with the family, it's the occasion for many of us to get together with friends to celebrate the New Year around a good glass of champagne (in moderation of course!). What activities should you absolutely plan for a successful party? Discover our top 7 for a crazy New Year's Eve (tested and approved by us!)
1. New Year's Eve delirious board games
Lame to play board games on New Year's Eve? You will soon change your mind after playing one of the following games. Of course, we prefer games adapted to groups (forget the draughts game) with a good dose of fun. We have tested a certain number of them at Burddy's and the ones we offer you are particularly, but then particularly hilarious. Here is our selection for the New Year's Eve party: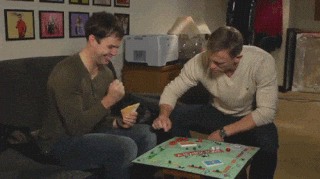 Will your bad losing friends end the evening with you?
2. The New Year's Eve maxi-quizz
Before wishing each other a happy and successful 2020, how about a quiz to measure your knowledge against your friends? With Knowledge is Power, you're sure to have fun! To play, you'll need a PS4 console, the game you can download from PlayStation™Store, and your smartphones as controllers.
You will then be able to answer the questions posed by the game as quickly as possible and in the many themes available, while having the possibility of putting the brakes on your opponents' wheels to delay them. We must warn you right away, in this game, everything is possible until the end and the best ones don't necessarily win in the end. Enough to spend the New Year with a few less friends 😊
3. The special New Year's Eve music quiz
Classic and timeless for all generations, it is the ultimate festive entertainment! You can find many themes on Youtube (80's, 2000's, French songs, music from series and films…), or decide the music yourself. Compose two teams of (roughly) equal level and compete against each other in a frenzied round. Vary the themes to allow as many people as possible to take part, without forgetting the younger players who will quickly get into the game (beware of generation clashes, the "old-fashioned" effect is guaranteed!).
To make the game more enjoyable, you can provide several buzzers (at least 1 per team), which will make the referee's decision easier. Small preference for the big red button buzzers, it's almost like being on TV! Don't hesitate to add prizes for the losers or bonuses for the fastest (Burddy declines all responsibility in case of conflicts between guests). What's good about this game (for the atmosphere anyway, less for your ears) is that it often turns into karaoke. Ideal for revising your classics!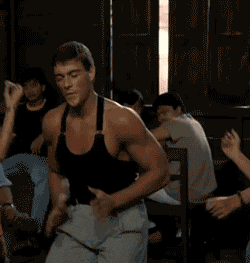 A little music quiz and everyone is having fun
4. The photobooth rhinestones and sequins
You're all dressed up for the evening and that's good! Why not play movie stars with your friends in front of a photobooth lens? A photobooth is the ideal way to party while keeping as many memories as possible! Quick to install and very easy to use, it will accompany you all night long for the greatest happiness of your guests! Get out the cotillions, smile, print! No more need to harass your friends to retrieve the photos of the evening, they will be accessible in your online gallery once the event is over!
For a successful New Year's Eve photobooth animation, plan a sufficiently clear area that you will decorate especially for the occasion. The ideal is to have a background (wall, stretched sheet or even a tailor-made photocall), and funny accessories available for the guests: hats, moustaches, glasses, wigs… You can make your own with a little imagination or get inspiration from models you will download on the web. You can also customize your photo frames online for a photobooth completely adapted to the theme of your evening!
5. The games of true false resolutions
The principle is very simple: each participant fills in 3 resolutions on a sheet of paper. Of these, two are true and one is false. The other players must then untangle the true from the false by eliminating the wrong proposition. A variation of the game can consist of slipping one or more resolutions for each person into a large bowl and then guess who they correspond to. Laughter and bad faith guaranteed!
Another possibility is to turn it into a mime game. Write down as many resolutions as you can think of, and play it the Times Up way by forming two teams. For the first round, the person makes his teammates guess as many resolutions as they can with as many words as they want. Then with a single word for the second round and finally by miming for the last one. Be creative!
6. Escape game for champagne!
You all know the principle of escape games, these cooperative games where a team has to get out of a room as quickly as possible by solving puzzles. Why not plan a specially revisited version for New Year's Eve? It won't be about escaping from home (unless you want to get rid of your guests!), but rather about freeing a key element of the evening: champagne, cotillions and/or accessories for midnight.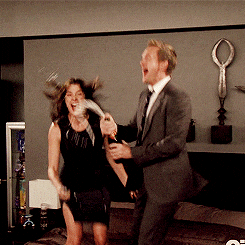 Your guests will hurry to find the code to unlock the champagne!
Make sure you have a crate or box big enough to hold all your secret objects, and don't reveal its contents to increase the suspense. Lock it with a coded padlock and prepare several puzzles or missions that your friends will have to complete throughout the evening, allowing them to discover the final combination before midnight. Don't be too nasty if your friends suck, and help them on their quest! The clock is ticking…
7. The ultimate paper balls blowgun battle
Household maniacs, we do not recommend this game (unless you like to sweep or vacuum!) The rules are simple: two teams and as many blowguns as there are players, with a sufficient amount of small balls. Each team has a large enough container, but not too large either, so as not to make the task too easy. Both teams stand at the end of a table with their containers in front of them.
At the top of the table, the blowgun battle starts for a set amount of time: 2, 3, 5 minutes… it's up to you. Just make sure you have enough ammunition to avoid running out. The objective is to fill the opposing team's container with as many balls as possible within the time limit. It's forbidden to block access to it, only your blowguns will allow you to defend yourself. You will therefore have to prevent your opponents from scoring points, while trying on your side to score as many as possible. We promise you anything and everything
Let's get this party started!
Here you are with a lot of ideas for your New Year's Eve. There are many other possibilities, whether you want to propose a theme for your New Year's Eve party, organise a Just Dance competition or a Mario Kart tournament… let your imagination run wild! We can't say it often enough, but make sure you have a driver to take you home when the party is over, or if possible, a mattress or sleeping bag to sleep on. We love to party, but we especially like it when everyone comes home in one piece 😊 Happy New Year to all and best wishes!